One hour morning webinar 
Why do we need all those colors? Why do we need the stupid animation? What is that graph supposed to show? PowerPoint has been treated badly for most of its existence.
This webinar is meant to rehabilitate the reputation of this powerful support tool. We will look at how to make good choices and use PowerPoint rather than abuse it.
There are good reasons for most of the features of PowerPoint and our task as presenters is to make sure that any feature we use helps us to make our point better.
Yes, PowerPoint allows us to fill a slide with text in 10-point font. No, PowerPoint doesn't force us to do that!
The seminar will be held in English, but the ideas apply to presentations in any language.
---
Who is this for?
This webinar is for you if you present using PowerPoint slides, but you are not confident in making the right choices with PowerPoint.
---
Trainer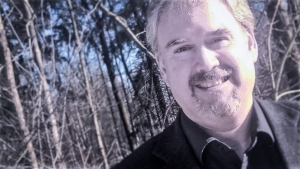 Deron Fuller, Managing Director of IMP Communications, www.impfinland.com.
Deron has been helping businesses with communication for over 25 years and he has seen great presentations using PowerPoint.
He hopes to bring insight into what those presentations had that others don't have.
---
Outline
Or maybe it IS evil!
PowerPoint provides great convenience, but at what cost? We will look at some of the most abused features and get to understand why we shouldn't use them.
What features can maximize the impact of your message?
Some features, when matched perfectly with your message, can very efficiently work for you.
5 tricks you might not know about
There are so many features to PowerPoint that we can't possibly know all the useful parts.
Question and Answer
---
Venue:
You can attend this webinar through your phone or computer wherever you have an internet connection. We will send you the registration link before the webinar, which is hosted by Citrix GoToTraining.
November 29.  at 9 – 10 am
Available also as recording of the live webinar!
Fee:
€127 (+24% VAT) includes one person's attendance, materials and also the recording of the webinar. You will receive by email a link to the recording, which will be available for six months.
---
Cancellation 
You can cancel your registration without fee 14 days before the start of the webinar. Cancellation fee is 50 % of the program fee for cancellations made 8-14 days before the start of the program. There is no refund for cancellations made within 7 days of the start of the program or not made at all.